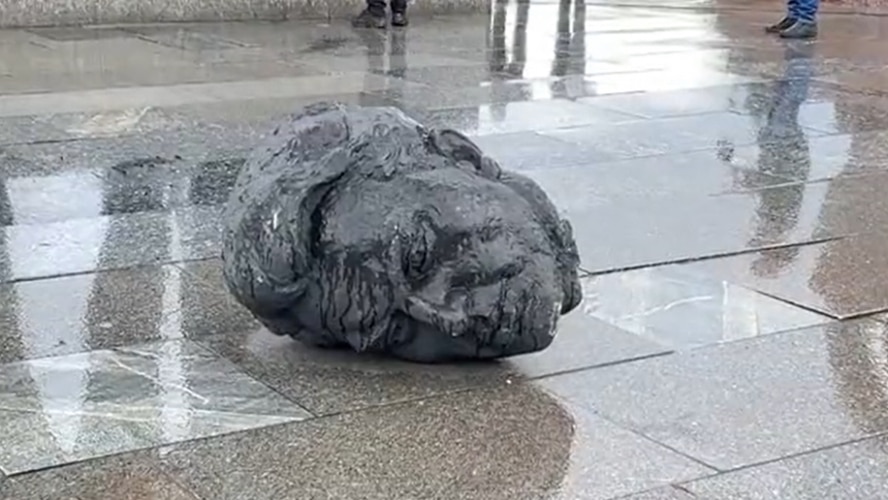 While the Ukrainian resistance overthrows in kyiv the statue dedicated to the friendship between the Russian and Ukrainian peoples, Romanian artists and intellectuals are wondering how to radically renew the artistic presence in the public space of Bucharest.
Here as elsewhere, the steamroller of the market imaginary dominates the public space, but the city is a complex palimpsest composed by Byzantine then Orthodox imaginaries, Austro-Hungarian then Soviet occupations, the frequency of earthquakes, the state of abandonment of buildings whose owners disappeared during the disasters of the 20th century, and today by the unbridled Eldorado of the globalized economy.
In this context, what legitimacy to rely on? How to take in charge without waiting? How to regenerate public space by opening it up to cross-cutting initiatives? How to share the differences of interpretation of the world? How to contribute to the autonomy of individuals? How to revive? How to welcome dissident thoughts, poetics, social innovations?
The initiative led by Edmond Niculusca (ARCEN) and supported by the French Institute of Bucharest brings together artists Pisica Patrata, Dan Perjovschi, Cristian Neagoe, architect-urban planner Monica Sebestyen and former Minister of Culture Corina Suteu, expert international in innovative cultural policies.